To begin playing at Oceans Casino you must first download and install the software. Downloading our free software is quick and easy. Just follow the simple instructions below and you'll be playing in no time.
RECOMMENDED SYSTEM REQUIREMENTS
We recommend your computer meets the following minimum system requirements to ensure your full enjoyment of Oceans Casino:
PC-compatible computer
Windows 95/98/ME or NT/2000/XP
32 megabytes of RAM
16-bit color video card (800x600 resolution mode)
VGA screen
Soundcard and speakers
START DOWNLOAD & SAVE CASINO FILE
Click the "DOWNLOAD" button or simply click here to begin the download process. You will then see a "File Download" dialog box like the one below. Click "Save" and save it to a convenient place like your desktop.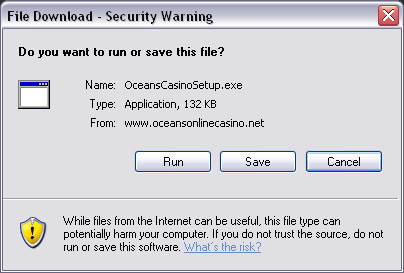 INSTALL THE CASINO SOFTWARE
Now that the download is complete, you need to install the casino. Go to your desktop [or the location you saved the file] and double-click "OceansCasinoSetup.exe" to start the installation. You will first see the installation "Welcome" screen; select your preferred language then click the double arrow >> button: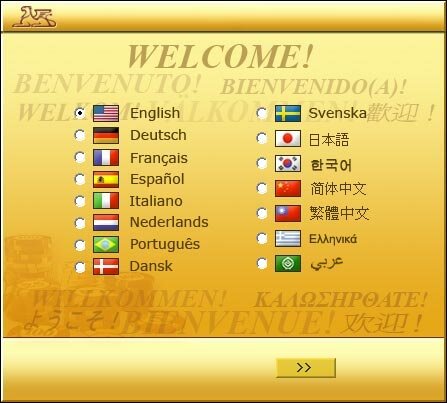 You have 3 options of games to install; we recommend the "Latest Version" as it contains all our new games. If you're on a slow connection or would like to play our original games from years ago [some long time players still play the old games!], then select "Light Version" or "Classic Version." Click the double arrow >> button.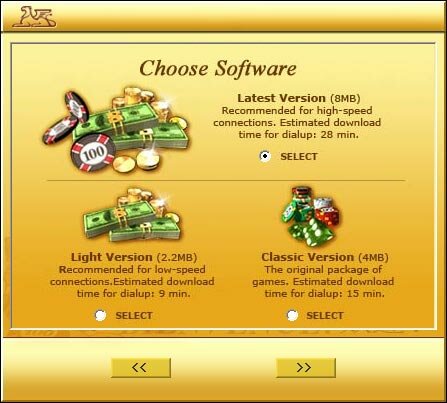 Next choose the install location and click the double arrow >> button: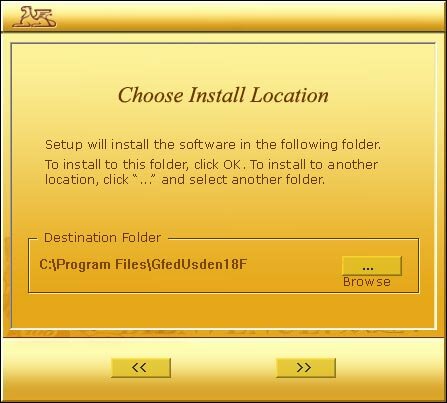 Next, you must agree to the Casino License Agreement. Click the white box beside "I agree" and then click the "OK" button: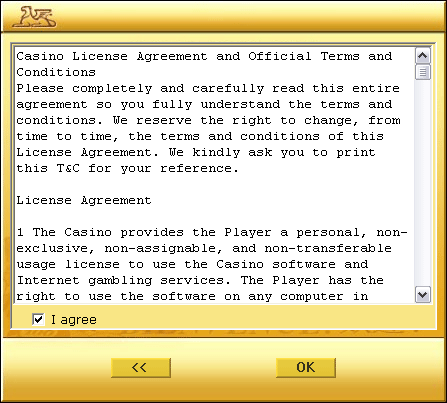 Finally, the casino will begin to download the all the games and install. You can click the "Back" and Next" buttons to tour the software. The casino will launch as soon as the installation completes. You can then play for fun.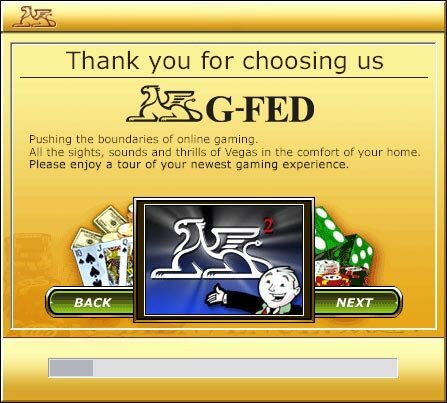 Have a great time playing at Oceans Casino!